The TAXA opening was well attended and the VR centre proved to be an exciting venue to show in.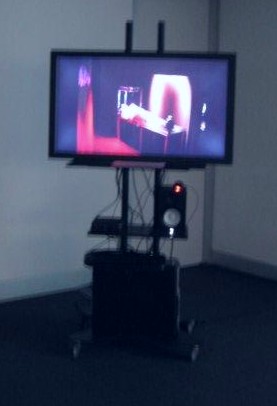 The many mobile plasma screens available facilitated the structure of the installation in both of the gallery rooms. Here a documentary video of 'machina carnis' is playing in the first room.
HOST was also projected large-scale in this room and the fast-capture footage of the bees proved to be as captivating as ever!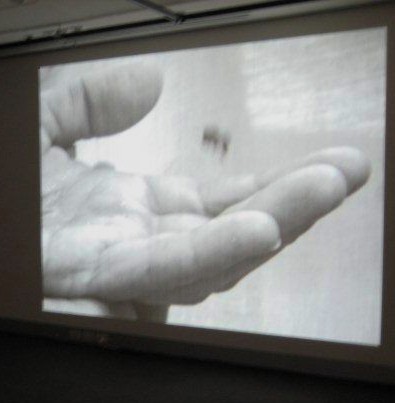 The Second Life on-linecomponent of  'mellifera' was set up in the second, totally dark gallery space. It was interesting to see the live, inworld projection on the large curved screen there. It had an immersive quality quite distinct from the previous very large projection at 'the block' last August.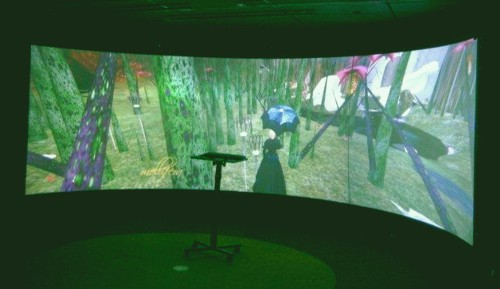 Although there were no real-time interactive terminals at this installation it was possible for participants to operate the designated Avatars in Second Life via the keyboard in front of the 'terra.mellifera' live-feed projection on the curved screen: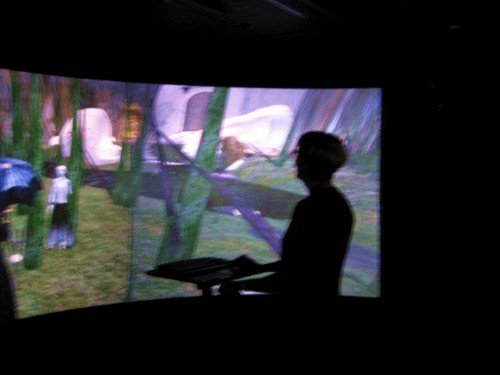 In addition, the designated Avatars could also be operated from other plasma screen computer terminals in the gallery space:
Professor Elizabeth Grierson, Head of RMIT School of Arts, invited us to show 'mellifera' as part of the Drawing Out Conference this April and we look forward to developing it further for this event.
(Thanks to Natalie Taylor for the photographs included in this post)