Archive for second life
You are browsing the archives of second life.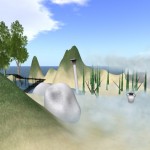 Thanks to the generosity of the 'caerleon isle' artist community our project now has a new home in the metaverse. Here is the SLURL :http://slurl.com/secondlife/Caerleon%20Isle/154/153/22 Caerleon isle has been my home in SL for  some time now, and has developed and evolved (along with its sister sim – new caerleon) into a vibrant place of […]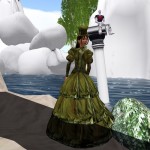 nonnatus korhonen and nuerone schism, andrew and trish's avatars have been meeting regularily in second life, putting some time into developing a self sustaining eco-system for the mellifera to exist within. images below show the self regulating, self replicating mellis florae, and a developing Arcadian environment that will become central to the project.